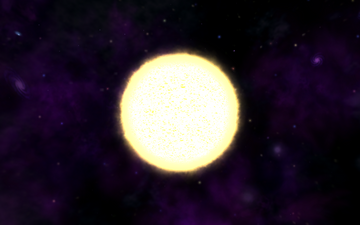 Lonogo is a lone, Yellow-Dwarf Star near the edge of The Roargana Cluster. It was once home to a peaceful race, long since destroyed by an unkown attacker. However this race fortunately left behind meticulous records of their achievements, technology and knowledge. This is evidence that they foresaw the end coming; rather than attacking back, they decided to leave records instead of compromising their very philosphy.
From these records the race was discovered to have been called The Li'aris Democracy, the planets in this system are also named after the Li'aren names by The Roargan Alliance as a testament to their civilization.
Ad blocker interference detected!
Wikia is a free-to-use site that makes money from advertising. We have a modified experience for viewers using ad blockers

Wikia is not accessible if you've made further modifications. Remove the custom ad blocker rule(s) and the page will load as expected.