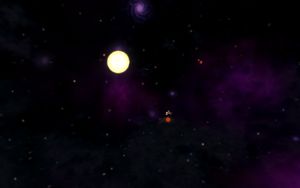 The System Incinerator is the special power of the Warlord. It can destory an entire star system, and it breaks the galactic code. The broke galactic code negative relation bonus will be -200 (that of the [http://spore.wikia.com/wiki/Fanatical_Frenzy Fanatical Frenzy), and you will need to give out an expensive peace offering if you wish to improve relations. Creators hate this tool and believe it must be destoryed in order for peace to return to the galaxy.
Ad blocker interference detected!
Wikia is a free-to-use site that makes money from advertising. We have a modified experience for viewers using ad blockers

Wikia is not accessible if you've made further modifications. Remove the custom ad blocker rule(s) and the page will load as expected.